XACT PRO 7548 Fork Honda CRF 250R/450R 16-20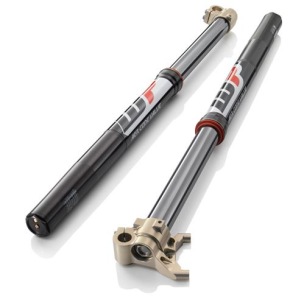 Pris:
32 156 kr
Inkl. 25% Moms
Art.nr:
P1670853
Antal:
The WP Motorsports Cone Valve technology permits almost limitless damping performance due to a unique valving system. The setup of a conventional damping system has always been a compromise between sufficient comfort and bottoming resistance, where as the Cone Valve technology now permits a combination of both factors, resulting in outstanding damping behavior in variousriding conditions. The WP Cone Valve Fork can be customized for every rider and is made of the highest quality materials and coatings which have been developed in close collaboration with current World Championship riders aboard many different motorcycle brands. WP Motorsports suspension can help you "Get in Front" so what are you waiting for?
Vid Order skriv i kommentaren vad du har för Motorcykel samt Vikt och Längd!